Thanks from our community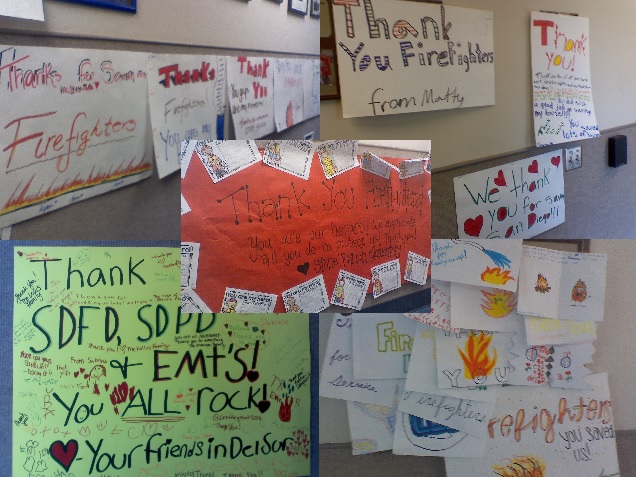 Words of praise weren't the only thing that showed up at the Rancho Santa Fe Fire Station on 4 Gee Road following the May 2014 Fire Storm that swept San Diego County. Dozens of vehicles and over a hundred people stopped by the station throughout the day to offer food, drinks, and snacks to the firefighters that have been busy battling the Bernardo and Cocos Fires. The Bernardo Fire raced through the San Diego community of Del Sur on Tuesday, but quick actions by the Local 4349 Firefighters, along with surrounding agencies, saved countless homes from the flames. Many of those who showed up were from that area and they could not thank us enough.
We, Rancho Santa Fe Firefighters, are proud to serve these communities and feel even more grateful when we see the support of families gathering and donating much needed supplies.