PulsePoint App saves lives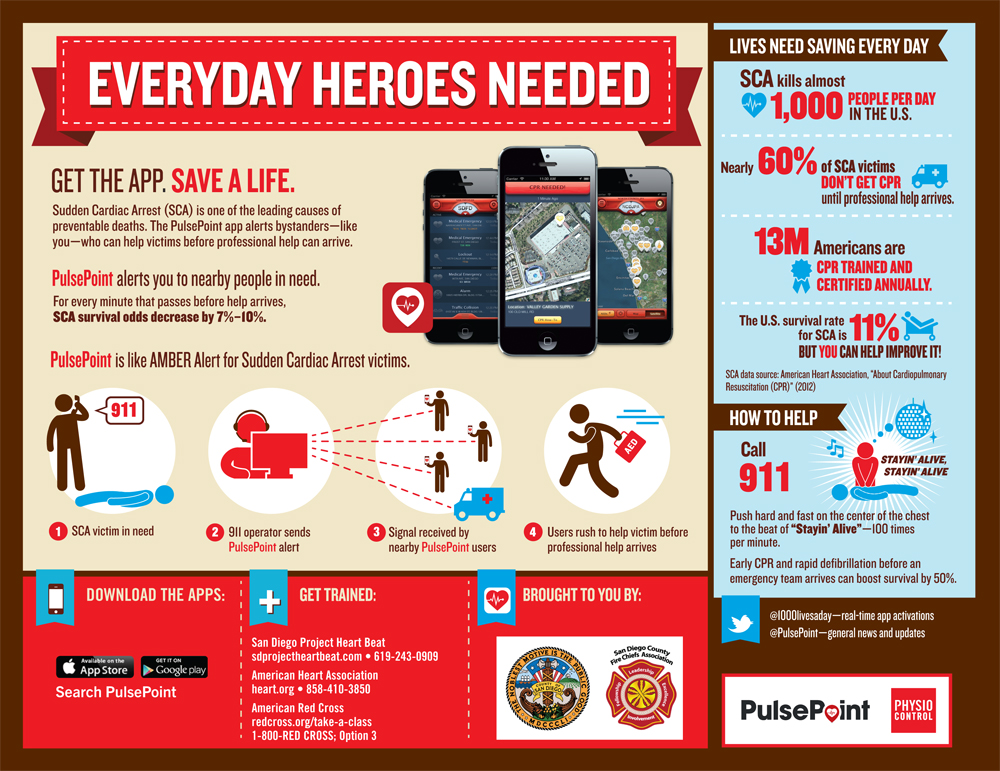 It was nice and sunny the day Captain Greg Rainville and his wife decided to visit the San Diego Zoo. As they pulled into the parking lot, they noticed a commotion over on the sidewalk. As they approached, they saw a man unconscious on the ground. Emergency situations were not unusual for this twenty four year veteran of the Rancho Santa Fe Fire Protection District so he jumped right in. Rainville began chest compressions immediately when he discovered that the man had no pulse. In the end, that man was given another chance at life due to Rainville's actions. Had he not noticed the group and commotion, there would have been no way to know that there was someone in the area that needed help.
A new app from Phyisio Control solves this problem. With it installed on ones' smartphone, potential CPR trained individuals would be notified of a cardiac arrest near them and be able to respond in order to provide life saving measures. The app works with the iOS and can be downloaded from iTunes or Google play for the Android market.