Firefighter Pancake Breakfast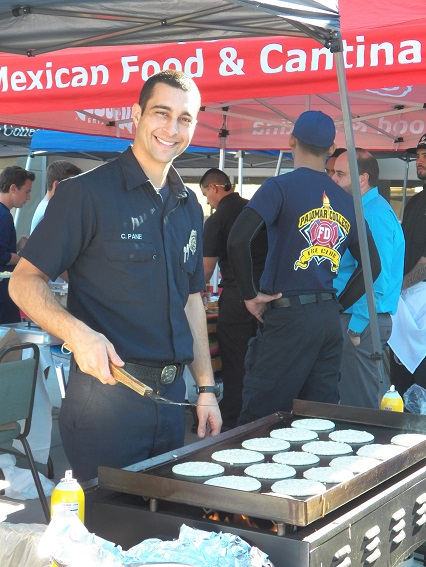 Rancho Santa Fe firefighters are proud to serve. We serve residents. We serve businesses. We even serve pancakes! On Sunday November 8th, the Local 4349, in conjunction with the Rancho Santa Fe Fire Protection District, host our most successful pancake breakfast of all time. 800 - 1000 people attended raising over $4000 for charity.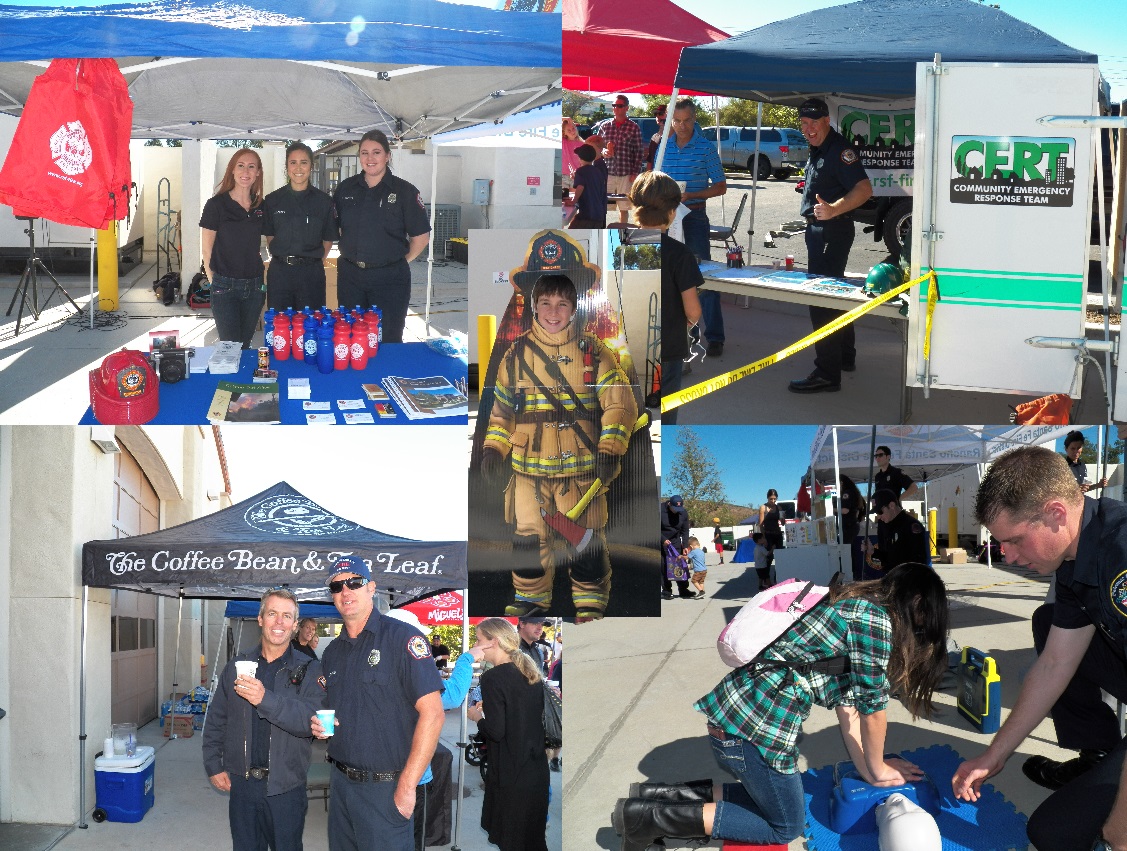 In addition to pancakes donated by Ralphs grocery store, Miguel's Cocina donated and served eggs and nachos, State Farm donated and poured orange juice, Coffee Bean and Tea Leaf provided gallons of coffee, and Maranatha Chapel provided tables and chairs. Without the generous support from these local 4S Ranch businesses, this would not have been possible.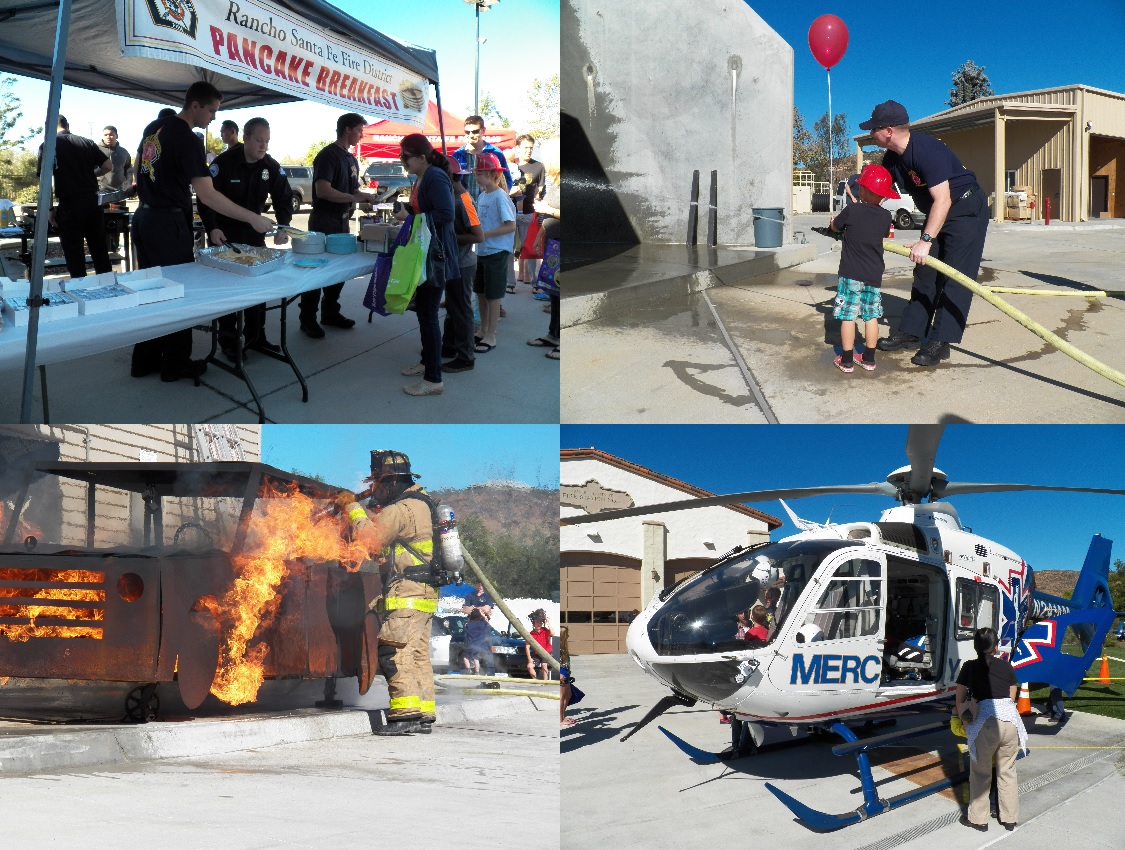 Rancho Santa Fe firefighters were on display with an exciting car fire extinguishing demonstration, fire engine display, fire prevention booths, and hands only CPR training. Other booths from the Burn Institute, 4S Ranch Library, and Union pool safety further educated the attendees. The San Diego Sheriff, California Highway Patrol, Elfin Forrest Fire, American Medical Response, Mercy Air, and Palomar College all pitched in to provide exhibits and education to the residents of 4S Ranch.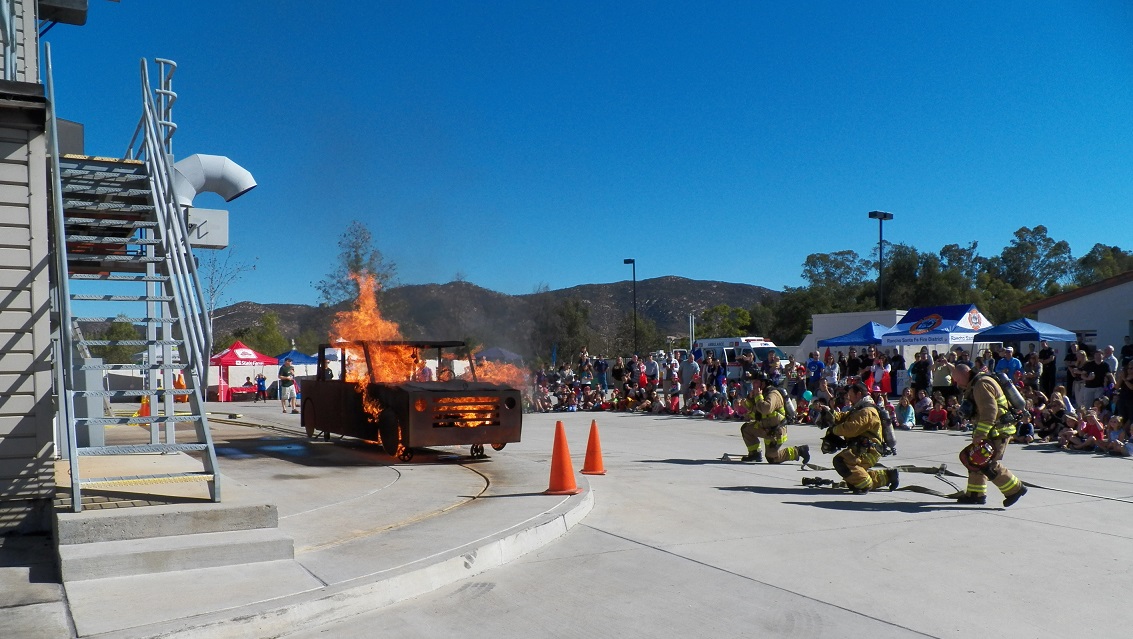 We at the Local 4349 Firefighters Union would like to say thank you for making our event a resounding success. It has been, and will be in the future, a pleasure to serve this amazing community. We look forward to possibly hosting another event like this next year!