Shocking Firefighter Annual Income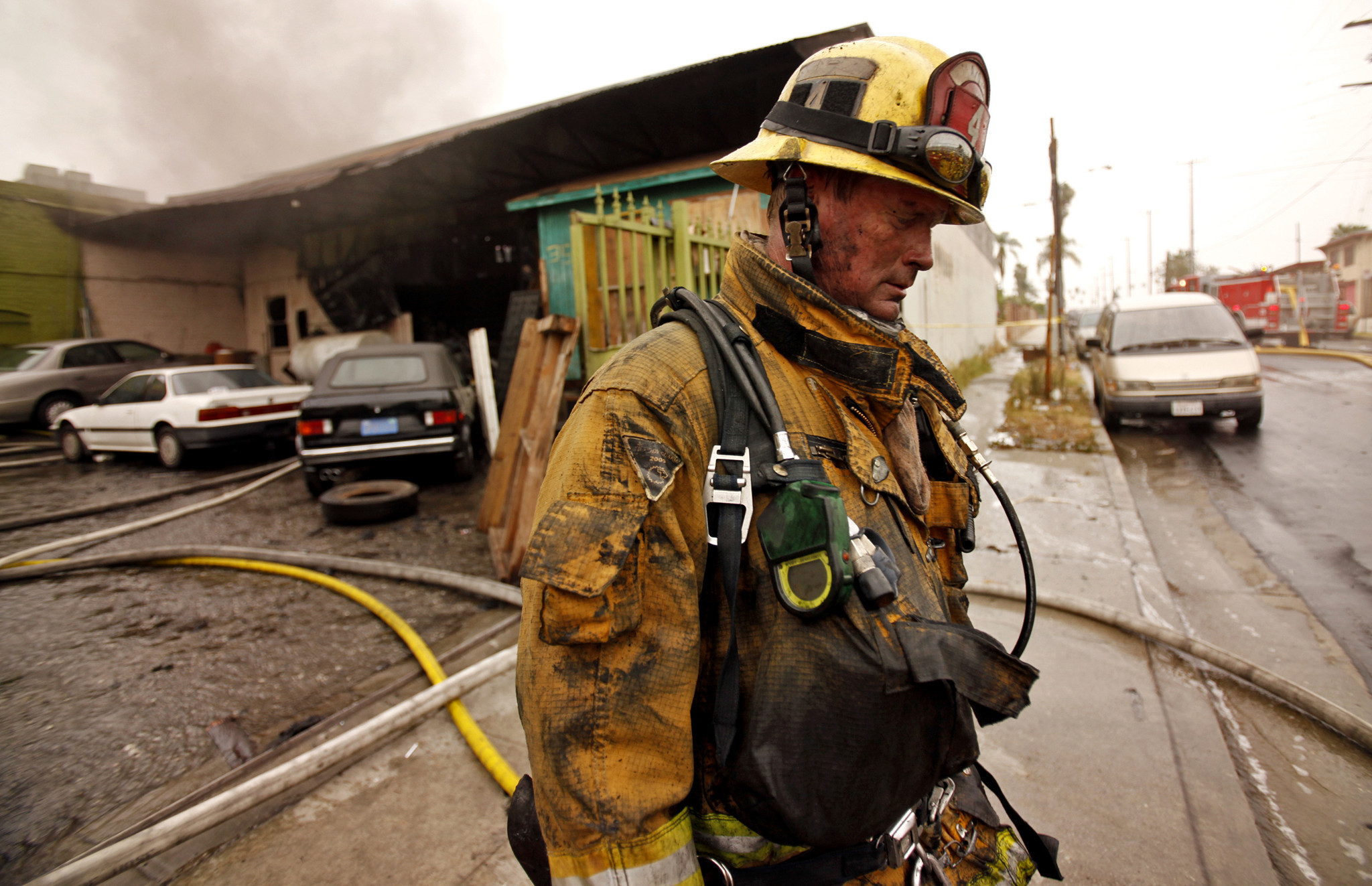 A recent article posted by KTLA in Los Angeles reported that three Los Angeles firefighters earned a combined $1.36 Million in 2016. The top earner receiving $469,198 in which $334,655 was from working overtime. You may be asking; "How could firefighter make so much money; and why can't that happen to me?" The details of what is required would turn your wildest dream into your biggest nightmare.
Every few years some news agencies like to post some public employee's annual income simply for the shock factor. Unfortunately, the articles never really paint a good picture of what is actually going on with that statistic. I'd like to shed some light on this reality.
Do you work 40 hours a week at your job? Would you be willing to work a 56 hour work week? How about a 156 hour work week? If you are doing the math in your head, let me save you the time. There are 168 hours in a week. While the average American employee works 40 hours a week, firefighters work 56 hours. This fire Captain mentioned in the article, estimated on the amount of overtime income received, worked, on average, 156 hours each week. That equates to 11 hours off from work each week for a total of 22 days off during the 2016 year. While 8 hours of straight work is normal for most, some private sector employees may push it to 10 hours to earn a little extra or have every other Friday off. Firefighters work 24 hour shifts where the busiest units run in upwards of 20 plus calls for service within a 24 hour period. There is not much of a chance to catch more than 30 minutes sleep at any one time. We don't know where this Captain was stationed and we don't know how busy his unit was, but even a moderate to low volume of calls would have been exhausting.
Overtime in the fire service is necessary and unavoidable. Most public sector employees can use a sick day or take a vacation with only the burden of postponing meetings and setting up an automatic "Out of the office" reply on their email. Often, no one is needed to fill in for them. In the business of Emergency Services, an empty seat, caused by a sick employee, would require that a fire engine goes out of service. That could be life threatening if a fire engine or ambulance took an extra 10-20 minutes to get to your house in the event of a fire or medical aid. In the case of LAFD, currently there are 244 unfilled firefighting positions left open to fill. That's like 81 employees calling in sick every single day on top of those who actually are sick or are on vacation. Firefighters are often held at work and not allowed to go home, without a choice, for 5-7 days in a row. These can be brutal stretches of constant work.
People also overlook the psychological effects of working so much. Families struggle from being apart. Holidays spent working, children's dance recitals and baseball games missed, along with stressed marriages can make life difficult. A firefighter that works even a moderate amount of overtime would require the absolute support from his, or her, family to the extent of the spouse not being able have their own employment. Most salaries discovered on sites like Transparent California, often reflect a "household" income and not just one employee. Furthermore, a lack of sleep, strenuous labor, dealing with situations that would send most into PTSD, all for chance to earn $400K? That's just not worth it.
The question is, what is a firefighter worth? How much should it cost to make sure that every time you pick up that phone and dial 911, someone comes to your aid? Would it have been better for these overtime hours to be spread out among the LAFD workforce? At least that way news agencies wouldn't be able to post some shocking article on an employee's annual income to enrage the general public. Either way, to keep the services available that we all count on, fire departments should maintain full staffing as to not impact the physical and mental wellbeing of their employees and continue to fill any and all vacancies with any firefighter willing to serve.