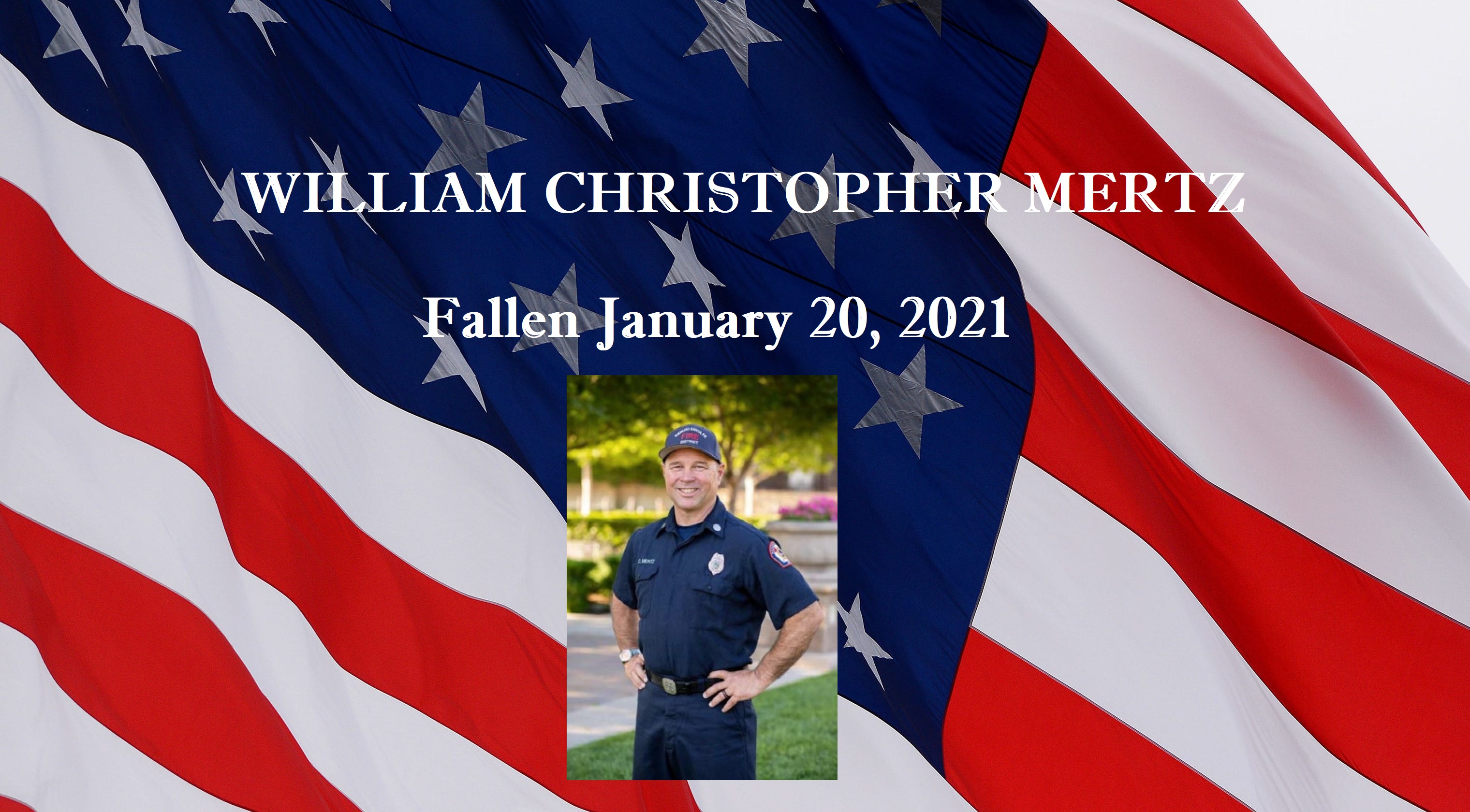 The Rancho Santa Fe Fire Protection District and Rancho Santa Fe Professional Firefighters Local 4349, are heartbroken to make notification of the loss of one of our own. Fire Captain W. Chris Mertz, a 30-year veteran of the Rancho Santa Fe Protection Fire District, passed away on January 20, 2021 from complications of COVID-19. Chris was 54 years old and worked at RSF Fire Station 5 in Harmony Grove Village.
Chris, not only had a distinguished career here at Rancho Santa Fe, but early in life worked for Federal Fire Department - San Diego and the United States Forest Service. During his time with the Forest Service, Chris served on the Laguna Hot Shots – an elite hand crew based out of the Descanso Ranger District. Chris was still active and one of the original members of San Diego Urban Search and Rescue (USAR) Task Force 8. He was a responder to the World Trade Center attacks in 2001 and to Hurricane Katrina in 2005. Chris was a member of the CSA Pipes and drums band and was an active member of IAFF Local 4349.
Our hearts go out to Chris's family; he is survived by his wife Canli, his son Garrett, who is also a firefighter with Cal-FIRE San Diego, and his two daughters, Natalie and Roxanne, both who are proudly serving our Country in the United States Air Force. Chris and his family are the epitome of the American ideal - people who love their country and committed their lives to serving their fellow citizens. Captain Mertz will receive full Line of Duty Death Honors. Donations in memory of Captain Mertz may be sent to the Rancho Santa Fe Fire Foundation https://rsf-firefoundation.org/. For further information, you can contact the Rancho Santa Fe Fire Protection District.