The Truth in Compensation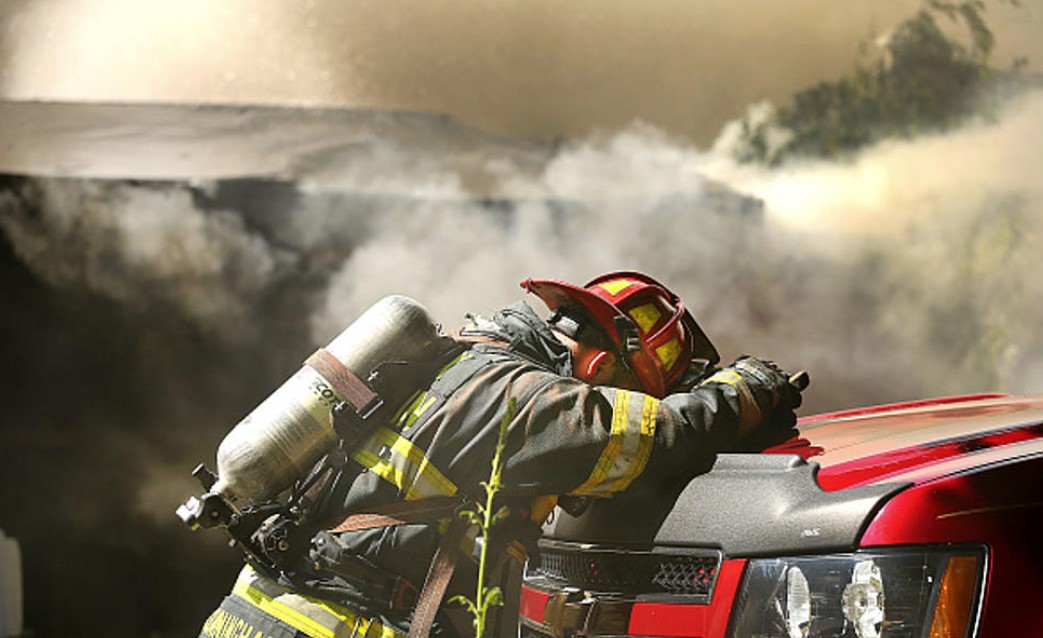 Los Angles Firefighter makes $712,933 in 2022!
It is unfathomable to comprehend why any Los Angeles city worker would make so much, right? While that headline is startling, it is done for a purpose. The recent article in the HD Daily News (https://www.fireengineering.com/firefighting/report-lafd-firefighter-made-more-than-700k-last-year/) stated this with little to no explanation to enrage the hard working, tax paying, residents of Los Angeles. Let's break it down for you.
The employee in question is a highly educated and skilled Fire Captain that makes life saving decisions almost daily. His base Salary, as the article reports, is $169,764 along with an additional $19,637 in other pay (usually relating to extremely skilled qualifications such as dealing with Hazardous Materials or Urban Search and Rescue). This makes his hourly rate around $58/hr. Not bad for 30 years of education, experience, and longevity, putting yourself in harms way daily, exposure to toxic smoke and chemicals that are sure to shorten one's life, and dealing the armpit of society, gangs, drug addicts, and abusers, which amounts to enough emotional trauma that PTSD is nearly assured. The article goes on to state that this employee was compensated an additional $502.681 in overtime.
So, what is overtime and why does the city need to pay for this? Let me answer this with another question. "If you call out sick because you have COVID, who takes your place?" Often, your answer to that is "no one." That scenario can't happen in the fire service. We use a term called Constant Staffing. If a firefighter cannot show up to work, whether it be COVID, a broken bone, or any other reason that would mean he, or she, can't do their job to 100% of their ability, then that seat has to be filled with overtime. Firefighters work an average of 56 hours a week, usually on 24 hour shifts. The public expectation is that there is somebody ready to respond and assist you any time you pick up the phone and dial 911.
According to the article, if the LAFD Fire Captain made over $500K in overtime, then he had to work an extra 238 twenty four hour shifts in additional to his normal 120 shifts, for a grand total of 358 shifts in a 365 day year. The means he had about 7 days, only 168 hours off, for the ENTIRE YEAR. In essence, he never went home.
He worked enough to cover 2 additional Fire Captain positions! Since, through the city's withheld contributions of funds, the cost of firefighter pensions has reached nearly 50% of their salary, according to an article from CalPensions (https://calpensions.com/2019/11/26/calpers-police-fire-costs-hit-unsustainable-level/) , the time and a half used to pay this employee overtime offset the cost of hiring those 2 other Fire Captains for the entire year.
In recent years, fire departments across the nation have been running short handed. According to an article from CBS 8 News in San Diego (https://www.cbs8.com/article/money/fire-department-struggles-to-fill-shifts-because-exhausted-firefighters-are-turning-down-overtime-covid/509-7e80748b-9c64-4fbd-a74a-510d6aba17e7) , fire agencies are strapped trying to cover vacancies caused by employees getting sick with COVID, budget shortfalls leading to hiring freezes, or firefighter's being deployed on mass vaccination assignments or large scale wildfires. The fact of the matter is that people don't want to be firefighters anymore. In the light of increasing dangers in the profession brought on by lethal pandemics, explosive fire incidents, and an uptick in communicable diseases and PTSD, people are seeking employment elsewhere. In addition to this, with the median home price in San Diego hovering around $800,000, more lucrative employment is needed as well as needing a dual household income.
In the end, firefighters in California are compensated based on their skill level, proximity to danger, and their willingness to do a job that many don't want to do but expect someone to do it. This Fire Captain, if he survives until retirement, might have an ability to pull in $150k a year in pension or under $80K if he's now divorced from having never been home. Maybe he's able to stave off cancer, heart disease, or metal illness for a decade or so. Either way, residents of the city of Los Angeles rested safely in 2022 knowing that there was someone willing to respond when they needed.