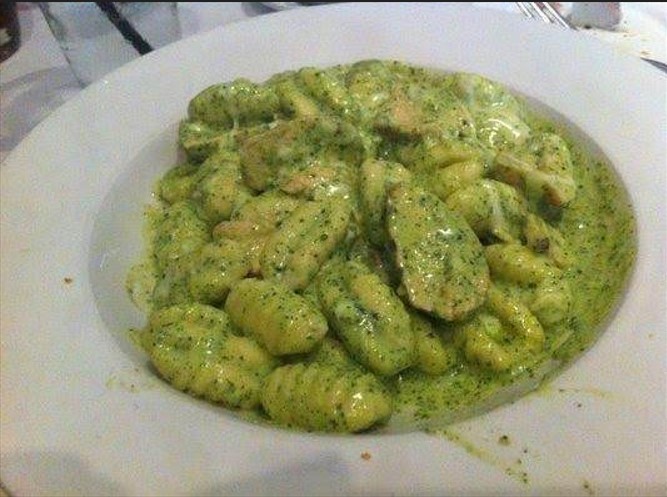 A lot of people just buy pesto in a jar, but this is easy to make provided you have a food processor. This dish is full of flavor and very filling given the amount. You can always toss in some sauteed mushrooms or grilled chicken, add garlic bread and a side salad.
3/4 lb Gnocchi per person eating. 2-3 pkgs
Pesto--
8 oz fresh basil leaves or 1 plant
1/3 cup raw unsalted almonds
3/4 grated parmesan cheese
2 cloves garlic
1/4-1/2 tsp salt
3/4 cup olive oil
3 tbsp butter
2 tbsp flour
Whole milk, Oak milk, half and half - whatever
Here we go. First, get a pot of water heating up to boiling with a little salt in it (Optional). Then pull out the food processor. First, add the almonds and pulse them until they are into a coarse powder. Add the garlic cloves, all the basil leaves, the salt, and the olive oil. Switch the processor to ON and look for the consistency. drizzle more olive oil to make it loose. Once incorporated, open it up and dump in the cheese. Pulse/blend adding more police oil to get the right consistency.
In a sauce pan, melt the butter. Once melted, add the flour and whisk it while it starts to brown up. As soon as you see a color change, add at least a cup of milk, I use oat milk. You'll see it look like loose paste. Now, remove from the heat and add all of the pesto. Back to low heat, keep adding milk until you have creamy looking pesto.
Now, open your gnocchi and drop them broken apart into the boiling water all at once. These little guys only take about 2-3 minutes to cook. You will know they are ready when they start floating. Ladle them into the pesto sauce and serve immediately.
This recipe feeds 3 firefighters.